Retail News
Daybreak and the Irish Heart Foundation team up to 'Get a Move On!' towards tackling heart disease!
August 2022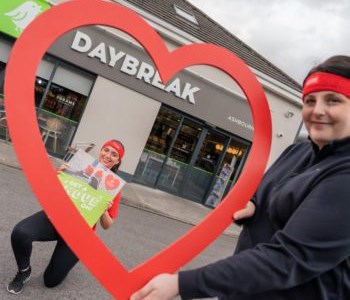 For the month of September, the 'Get a Move On!' campaign challenges Daybreak retailers and staff to walk 10,000 steps daily
Daybreak and long-term charity partner, the Irish Heart Foundation are back with another active challenge. The 'Get a Move On!' campaign challenges Daybreak retailers and staff to walk 10,000 steps daily for the month of September.
The aim for this year's active challenge is to showcase that making small lifestyle changes can make a big difference to heart health, all while raising funds for a worthy cause.
Over 200 Daybreak stores are taking part in the challenge over the month of September. Participants will commit to hitting 10,000 steps a day and will ask customers, family and friends to sponsor them to achieve the fundraising target.
"We are thrilled to partner with the Irish Heart Foundation again," said Molly Byrne, assistant brand manager, Daybreak.
"This year we wanted to create a challenge which showcased that small lifestyle changes can make a big difference to overall health," Byrne continued. "Sometimes challenges can be intimidating and difficult to participate in but the goal of Get a Move On! is all about participation rather than perfection. It's about taking the stairs rather than the elevator, walking rather than driving or simply getting some fresh air during a walk on your break. These small changes really add up and improve heart health!
"Daybreak stores are at the heart of communities all across Ireland and we are proud to continue to support the Irish Heart Foundation and their mission to eliminate preventable death and disability from heart disease and stroke and to support and care for those living with these life-changing conditions," Byrne added.
Read more: https://www.shelflife.ie/daybreak-and-the-irish-heart-foundation-team-up-to-get-a-move-on-towards-tackling-heart-disease/#ixzz7dGFD7hgi
Grocery inflation in Ireland hits highest level in 14 years
August 2022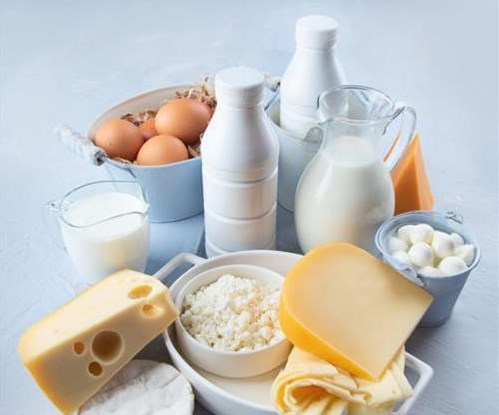 "Everyday essentials such as butter, milk, flour, eggs and bread are seeing some of the biggest price rises," says Kantar's Emer Healy. Average annual shop could rise by a staggering €662 if consumers buy the same products as they did last year... Irish consumers' spending on take-home groceries fell slightly by 0.7% over the 12 weeks to 7 August 2022, according to the latest figures from Kantar.
Inflation hits 9.5%
Despite the recent growth in spending, grocery inflation remains a key challenge having hit 9.5%, the highest level seen since July 2008, when Kantar first started tracking the data.
"Food and drink prices are continuing to climb, with consumers paying 8.1% more per item during the month of August than they were last year.  The impact of this on shopping budgets is now unavoidable for many Irish consumers," said Emer Healy, senior retail analyst with Kantar.
"Everyday essentials such as butter, milk, flour, eggs and bread are seeing some of the biggest price rises," Healy continued. "This rise means that the average annual shop could rise by a staggering €662 if consumers buy the same products as they did last year. It is no surprise that we are seeing Irish shoppers making lifestyle changes to deal with the extra pressures on their household budgets."
Impact on brands
Branded items are continuing to feel the impact of shoppers looking for ways to mitigate rising prices. In the latest 12 week, Irish consumers spent €42.6m less on branded goods – a decline of 3.1%. Many shoppers are turning to retailer own label offerings, with sales up by 3.5% (€44.5m), with value ranges within own label seeing the biggest increase, up 14.7%. Own label now accounts for 46.7% of the total Irish grocery market send, up 2.7% from 2020.
With inflation at an all-time high, and Ireland facing a potential recession later this year, differences between the current situation and the last economic downturn in 2008 are becoming clear. For instance, it is becoming increasingly difficult for consumers to hunt out deals in-store: the percentage of groceries being sold on promotion in the last 12 weeks stands at 24.6%, compared to 34.2% in 2010.
Read more: https://www.shelflife.ie/grocery-inflation-in-ireland-hits-highest-level-in-14-years/#ixzz7dGCKe45o
CSNA welcomes 'auto activation' of Lottery scratch cards
August 2022
[The National Lottery Regulator has published a report revealing significant levels of non-compliance to lottery age restrictions. 'Auto activation' on scratch cards will be implemented from 5 September 2022. Association says change will eliminate almost 95% of previous reasons for breaches of PLI rules.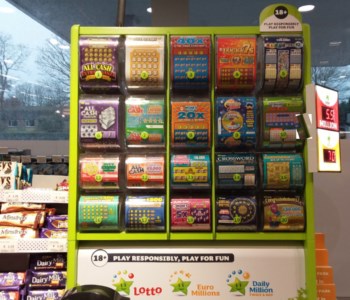 The Convenience Stores and Newsagents Association (CSNA) has welcomed the news from Premier Lotteries Ireland (PLI) that 'auto activation' on scratch cards will be implemented from 5 September 2022.
The CSNA described the development as "a welcome relief to the network in general" and in particular to the agents who have received penalties imposed by PLI for numerous breaches of the non-activation rule. In some cases, this involved a penalty of five days' trading with no Lottery product.
According to the CSNA, the change will eliminate almost 95% of previous reasons for breaches of PLI rules and will be seen as righting a wrong. While the current number of "strikes" against an agent will still stand, the association says these should disappear over a period of time.
One point to bear in mind though is that your inactivated stock, previously holding no value, from 5 September onwards, must now be treated as valuable and expensive product, similar to tobacco and alcohol and be kept in a secure and locked area until required for sale
Also, while an inactivated ticket that is presented in another store may no longer incur penalties, the CSNA advises that it would be desirable that you continue to activate in-store for best practice and record keeping. PLI will not automatically inform you of any books activated elsewhere but you can seek that information on request if you suspect you may have an issue. 
Read more: https://www.shelflife.ie/csna-welcomes-auto-activation-of-lottery-scratch-cards/#ixzz7dGDaSUgf
Latest retailing trends, tech and solutions revealed at Spar Innovation Event
A number of interesting guest contributions on the day featured Olympic Gold Medallist and Spar brand ambassador, Kellie Harrington, alongside TV and radio's Baz Ashmawy, amongst others...Hundreds of retailers from across Ireland attended the business forum to gain valuable industry insights and learn about new solutions
"Spar has always been at the very forefront of retail innovation in Ireland and across the world," said Colin Donnelly, speaking at the event. Spar Ireland hosted a Spar Innovation Event last week when hundreds of retailers from across Ireland gathered at the business forum showcasing the latest thinking in retailing trends, along with revealing a number of technologies and other solutions to support retailers' businesses due to roll out over the next 12 months.
Among the new solutions showcased on the day was BWG Foods' new predictive AI stock management system, ShopLink Pro, which leverages hundreds of complex data points to predict consumer demand for in-store products, allowing for smarter forecasting of stock requirements, while also considering business promotions and category management to deliver 21-day, 14-day and 7-day sales forecasts.  The BWG team also revealed an innovative new HR Support service to support retailers with managing this very important part of their business. Read more: https://www.shelflife.ie/latest-retailing-trends-tech-and-solutions-revealed-at-spar-innovation-event/#ixzz7YjBoZzR9
Hand Sanitiser Sales Skyrocket
Nielsen's data shows value sales of hand sanitiser are 224% higher than 2019's weekly average
10 March 2020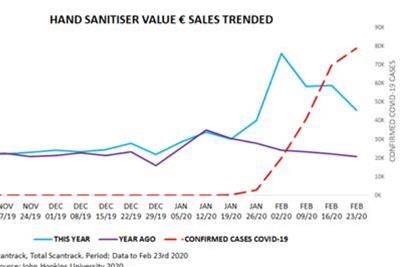 A hand sanitiser unit has been sold every 25 seconds so far this year in Ireland, according to research from Nielsen*. As of 23 February, hand sanitiser value sales had risen by 78% in eight weeks alone. The week ending 2 February marked the highest sales week this year so far, with value sales 224% higher than 2019's weekly average.
Nielsen added that this trend shows no sign of slowing down. Covid-19 will continue to impact buying behaviour over the coming weeks and months, which means businesses must prepare to meet the demand increase
For hand sanitiser to be effective, it must contain at least 60% alcohol. However, commercial hand sanitiser alone is not enough to kill the virus. Washing hands is the single most important action to stop the spread of the virus, and it must be done thoroughly. It is vital that hands are washed for at least 20 seconds with soap and water, and that between the fingers and around the base of the thumbs are cleaned.
Ongoing contingency plans for Covid-19 were discussed at a meeting held on 6 March between Minister for Business, Enterprise and Innovation Heather Humphreys and retail representative bodies, large grocery retailers and retail distributors.
"I am greatly encouraged by the preparations that retailers and suppliers are making to ensure that consumers have access to the range of grocery goods that they need," said Minister Humphreys. "I am also assured," she added, "that grocery supply chains are well stocked and there is ample supply to meet demand."
*(Source: Nielsen Total Scantrack – Multiples excluding Dunnes, symbol groups and forecourts)
Dunnes Retains Position As Ireland's Top Supermarket
Published on Dec 17 2019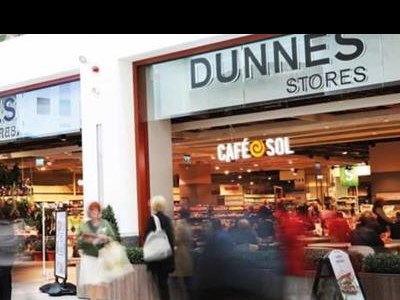 Dunnes Stores has retained it's position as Ireland's top supermarket, according to the latest data from Kantar.
Dunnes Stores saw 4.1% growth in the 12-week period to 1 December, with the overall market growing by 2.3%.
Adaptable Business
"Dunnes typically relies on customers doing their big shop and stocking up with large visits, but the business has shown it can be adaptable," commented Charlotte Scott, consumer insight director at Kantar.
"Ireland's biggest grocer is also gaining traction outside of its usual Dublin heartland, growing strongly in Connaught and Ulster where it has historically held a smaller share."
Musgrave-owned SuperValu places second in the rankings; its 1.7
China Tries To Lure Small Farmers Back To Pigs Amid Pork Shortage
Published on Dec 17 2019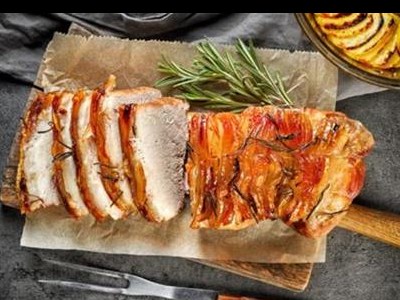 China is increasing its efforts to encourage small farmers to resume pig production, an agriculture ministry official said on Tuesday, amid growing pressure to boost pork supplies after a disease outbreak decimated its national herd.
China's pig herd is about 40% smaller than a year ago, according to the Ministry of Agriculture and Rural Affairs, after deadly African swine fever swept through the country in the year following its discovery in mid-2018.
Several large producers are expanding rapidly to replenish output, but many of China's millions of small farmers are wary of restocking their farms because of ongoing risk from the disease and a lack of capital.
Small Farms
China - the world's biggest producer and consumer or pork - still relies heavily on small farms, with nearly 50% of its pork supply coming from farms that produce less than 500 pigs a year, Wang Junxun, an official at the ministry's Animal Husbandry and Veterinary Bureau, told reporters in a briefing. Read More.
Price On Large Supermarket Plastic Bags Could Increase To 95c
Published on Nov 4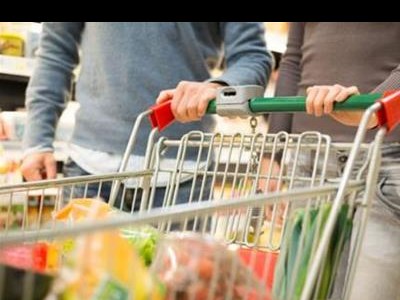 A levy could be placed on large plastic bags sold by supermarkets tomorrow, which would increase the price to 95c.
Climate Action Minister Richard Bruton will bring a number of proposals to Cabinet tomorrow, concerning the reduction of the use of plastic, reports the Irish Independent.
If implemented, Ministers could sign-off on a 25c increase on large plastic bags.
Also, 3c increase could be introduced on the standard plastic bag levy, which would bring the price up to 25c.
The move is to reportedly to encourage grocery shoppers to use more 'bags for life'.
ShelfLife Grocery Management Awards: what does it mean to win?
2 March 2019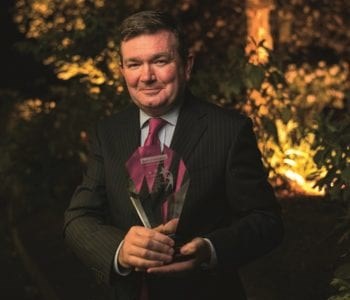 2018 Grocery Retail Manager of the Year was won by Ray Kinsella of M&S Cork. This week, Ray spoke to ShelfLife about the difference the award has made to him personally and the team around him, who he consistently credits with helping him reach his goals…."Winning the award meant so much to me and my team," Kinsella says. "This award really comes from the huge team effort in Marks and Spencer Ireland and of course my own store team. Retail is not a solo run, it truly is everybody working together.
The way it was received by the team shows how much it meant to all of us as a team. I am so proud to have worked with Marks and Spencer for over 30 years; as a business we strive to do the best for our customers in stores, online and in the community. "That is what won the award," he adds.One of the major effects the award had on Ray and his team was of enhanced morale. While they always strive to go the extra mile at Marks & Spencer in Cork city, this award proved that they were certainly achieving their goals.
Read More .....
Dunnes Stores remains Ireland's most popular supermarket, with 23.1% of the Irish market
11 February 2019 | 0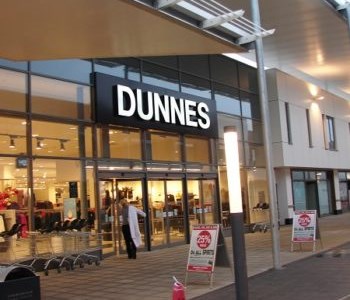 Dunnes Stores has retained its position as Ireland's most popular supermarket, according to the latest market share figures from Kantar Worldpanel Ireland. Amid positive growth in the industry as a whole, Dunnes's market share in the 12 weeks to 27 January was 23.1%. 
A record-breaking festive season for Ireland's grocery market has been followed up with an equally encouraging January, with sales growth of 3.4% across the industry measured in the 12 weeks to 27 January 2019. According to the latest date from Kantar Worldpanel Ireland, Dunnes Stores is still Ireland's most popular supermarket, with 23.1% of the market, followed by Tesco with 22.1%. SuperValu is lagging behind a little with a 21.6% market share.
New Year resolutions and the post-Christmas detoxes informed many shopper decisions, with sales of plant-based milk alternatives up 40% from the same period in 2018. However, the popular "dry January" trend did not appear to harm sales, with more than one-third of Irish shoppers purchasing beer, cider or wine in the four weeks of January.
Read More: Aldi Dunnes Stores Kantar Worldpanel lidl SuperValu tesco
Budget 2019: NOffLA criticises government for failing to insulate drinks industry
9 October 2018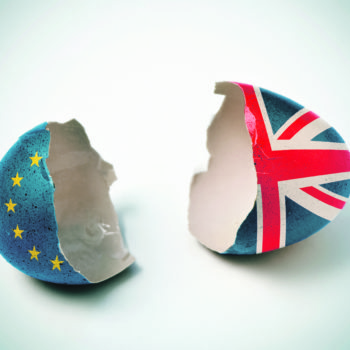 The National Off-Licence Association (NOffLA) has criticised the government's decision not to decrease excise duty on alcohol in Budget 2019, despite widespread urging to do so. The decision locks the independent off-licence sector out of the economic recovery, the group says, and will leave members exposed to Brexit-related cross-border trade.
Evelyn Jones, government affairs director of NOffLA stated that while NOffLA acknowledges the government's decision to retain the current level of excise on alcohol, it is disappointed that the government has failed to recognise the commercial realities for the independent off-licence sector, and the Brexit-related threats that its members are facing.
"Increases in excise duty were emergency measures," Jones said, "implemented in times of economic need. Ireland's economy is now the fastest growing in Europe, and so like USC and other emergency measures, these must be rolled back."
Under current excise rates, as much as 50% of the cost of a bottle of wine goes on Excise and VAT. In a NOffLA survey, 81% of off-licence retailers in Ireland said they believe that a 15% reduction in excise on alcohol would mitigate against the likely impacts of Brexit, and boost employment and salaries in the trade.
"NOffLA members are under serious threat due to cross-border trade," Jones continued, "following the 15% drop in the value of Sterling since the Brexit referendum in 2016, there is now a 25% difference in the cost of alcohol between Ireland and the UK."
Aldi is "Ireland's favourite food and grocery retailer"
9 October 2018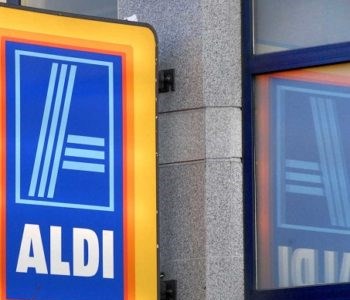 Shopper research agency HIM has published a new report which reveals Aldi to be Ireland's favourite store. Irish Grocery Market: A Spotlight on the Shopper 2018, benchmarks retailers across supermarkets, discounters, convenience and forecourts on a range of different factors, such as availability, product quality, speed of service, ease of shop, cleanliness and friendliness of staff.
Conducted through over 2,200 interviews with Irish grocery shoppers, across 11 different retailers, the report takes the average score across all factors that are benchmarked and concludes with Aldi taking the title with a score of eight out of 10. Lidl, Dunnes and SuperValu follow closely behind.
Richard Bissett, country manager for Ireland at HIM, which provides insights for the food and drink retail and hospitality industries, said the report is a comprehensive look at the competitive landscape of the Irish grocery market. "Through a combination of acceptable prices, appropriate range and comparable quality of fresh produce," Bissett said, "Aldi takes top spot by providing the shopper with an experience that is both satisfying and delivers value for money.
"Discounters are viewed very favourably by shoppers," he continues. "Aside from the obvious price perception, they are over delivering on fresh produce to delight consumers. With such a high incidence of shopper visits, we expect these expectations to permeate visits to all retailers, regardless of sub-channel."
BWG announces ambitious store expansion for Spar brands
9 October 2018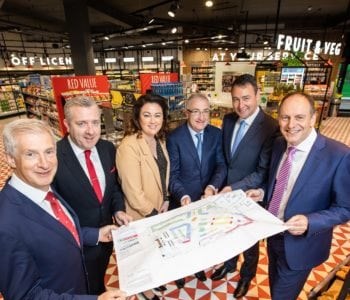 The combined Spar and EuroSpar network will expand significantly in the next two years. 45 new stores openings are set to take place, the groups' parent company BWG has announced. The project will see the creations of up to 1,000 new full and part-time jobs at varied locations around Ireland.
The announcement was made at the annual Spar/EuroSpar convention, which took place at the Europe Hotel & Resort, Killarney, Co. Kerry, which was attended by more than 400 retailers from around Ireland. BWG says it will invest up to €25m in the new stores, including hi-spec finishes, with the figure set to increassed by 2020.
The announcement is part of BWG Group's new strategy and newly-launched store design. The overall objective is to grow the Spar and EuroSpar market share across Ireland by "radically transforming the customer experience through new pioneering retail practice innovations that place a greater emphasis on convenience".
Examples of consumer facing technologies being rolled out as part of the strategy include electronic shelf-edge labels, digital-only signage throughout stores, digital menu boards and high-speed wifi connectivity. The company says it has already identified multiple sites for the planned stores, including a newly-built greenfield site due to open in Tralee next week, and one in Tullamore which is nearing completion.
The new Spar store design was created in conjunction with Spar International who will now showcase the concept internationally with a view to rolling it out across its global network of over 12,000 stores in countries such as The Netherlands, Austria, Germany, South Africa, Saudi Arabia and China.
"Over the past 12 months we have been focussed on developing a strategy that will strongly differentiate our Spar and EuroSpar brands in Ireland and internationally," says Leo Crawford, BWG Group CEO. "We believe this strategy will transform our sector and help expand our brand network and increase store revenues."
The biennial Spar and EuroSpar Convention included business strategy briefings from the group's management, an update from Spar International's MD Tobias Wasmuht, as well as high profile speakers, Dublin GAA's Jim Gavin and Professor Jamie Anderson.
Budget 2018: Cigarettes up, no change to Excise
10 October 2017 |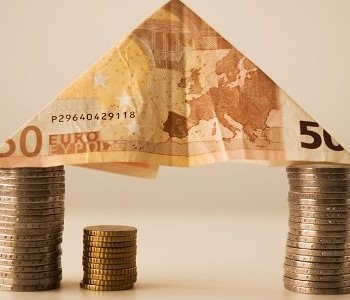 The urges over the past year by various lobby groups within the industry to reduce excise on alcohol appear to have gone unnoticed by the Department of Finance, as the duty on alcohol remains untouched in the Budget 2018 announcement.
The reactions to the Budget 2018 announcement by minister Paschal Donohoe have been mixed, with Ibec stating its measures will promote growth and job creation, while RGDATA points to the potential regulatory burdens the new sugar tax might place on retailers.
According to the minister's speech, the price of 20 cigarettes will increase by 50c, while excise duty on alcohol – which many industry groups lobbied to decrease in order to help with the Brexit challenges – remains unchanged.
Read more: http://www.shelflife.ie/budget-2018-cigarettes-no-change-excise/#ixzz4vky9lPAm
Musgrave Group detects Cyber Attack
October 2017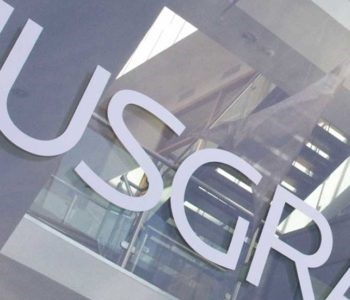 The Musgrave retail group has confirmed that it has been the subject of a cyber attack, impacting SuperValu, Centra and Daybreak stores. In a statement issued this week, the group said it had detected malicious software in its network that was attempting to extract debit and credit card numbers and expiry dates, but not the cardholder name, PIN or CCV numbers.
While there is no evidence that any data has been stolen at this point, Musgrave said it is advising any concerned shoppers to review activity on their statements "as a precautionary measure."
The company is engaged in an investigation of the incident with the Gardaí, and has notified the Office of the Data Protection Commissioner, ths statment said.
Read more: http://www.shelflife.ie/musgrave-cyber-attack/#ixzz4vl0DMEej
Visa: Consumer Spending grew in August
12 September 2017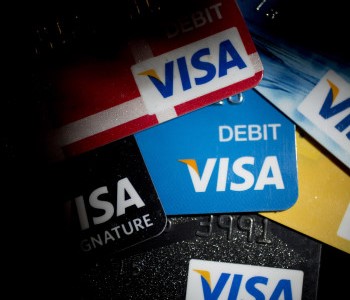 Visa has published the latest edition of its Consumer Spending Index, revealing that Irish household spending rose by 2.5% year-on-year in August. The rate of expansion also grew from July, meaning that Irish spending has seen a year-on-year increase for the past six consecutive months.
While this sort of growth is encouraging, the growing gap between face-to-face spending and eCommerce is a source of consternation for business owners. The latter saw another sharp increase of 11.5% year-on-year, the fastest it has been since March.
Face-to-face spending, meanwhile, continued to decline for the eleventh consecutive month. The decline of -2% year-on-year was the most pronounced since the Index for May.
Commenting on the latest results, Andrew Harker, senior economist at IHS Markit said Irish consumer spending "continues to tick along nicely.
Read more: http://www.shelflife.ie/visa-consumer-spending-grew-august/#ixzz4vl1baTDo
FSAI serves nine closure orders in July
11 August 2017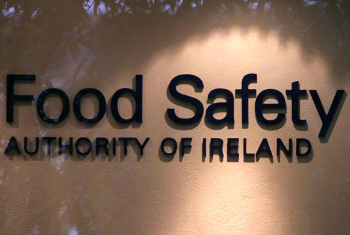 The Food Safety Authority of Ireland (FSAI) has reported nine Closure Orders for the month of July. These legal notices were served on food businesses during the month breaches of food safety legislation, pursuant to the FSAI Act, 1998. The Enforcement Orders were issued by environmental health officers in the Health Service Executive.
Nine Closure Orders were served under the FSAI Act, 1998 on:
·       Punjab Pantry (restaurant/café), 39 Richmond Street South, Dublin 2
·       Hartleys (restaurant/café)  1 Harbour Road, Dun Laoghaire, Co. Dublin
·       Zam Zam Kebab House (restaurant/café), 16 Mallin Street, Wexford
·       Moo's Burrito (restaurant/café), 62 Georges Street Upper, Dun Laoghaire, Co. Dublin
·       Costa Coffee (restaurant/café), Unit 1 Longford Retail Park, Longford
·       Tesco, Ballyfermot (supermarket) (Closed area: deli, bakery, and loose fruit and vegetable areas), 
·       Weeping Thaiger (restaurant/café), New Town Centre, Naas, Kildare
·       Aroma Chinese, 72 St Laurences Park, Stillorgan, Co. Dublin
·      Tasty Spice (take away), Main Street, Abbeyleix, Laois
Commenting on the Enforcement Orders served in July, Dr Pamela Byrne, Chief Executive, FSAI said that all food business operators must take their legal responsibility seriously to ensure they protect the health of consumers by strictly following food safety and hygiene laws.
Read more: http://www.shelflife.ie/fsai-serves-nine-closure-orders-july/#ixzz4vl2YsELI
Exciting line-up confirmed for IGBF Sports Lunch on 26 August
4 July 2016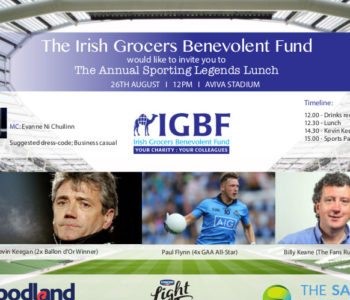 This year's IGBF Sports Lunch will be held in the Aviva stadium on Friday, 26 August.  Last year's event was a huge success with over 400 people attending, representing 50 companies from the industry. Many of the major retailers and suppliers enjoyed a fantastic day out while at the same time raising much needed funds for Irish Grocer's Benevolent Fund.
This year's event promises to be equally successful with an exciting line-up of speakers already confirmed.  Two-time European Footballer of the Year Kevin Keegan will raise a few laughs while recounting some of the stories from his playing days with Liverpool and Newcastle and also his many years as manager of both Newcastle and England.
Paul Flynn (a winner of three All-Ireland medals and four All-star awards) is set to provide a fascinating insight into the life of one of the country's leading GAA figures. Leading sports journalist Billy Keane will also treat guests to his unique view on life as a fan, with particular emphasis on his love of following Munster and Ireland rugby teams.  Keeping things running smoothly, will be popular RTÉ sports presenter, MC Evanne Ni Chuilinn.
Read more: http://www.shelflife.ie/exciting-line-up-confirmed-for-igbf-sports-lunch-on-26-august/#ixzz4vl3vswap
BWG event generates record €23m in supplier sales
9 June 2017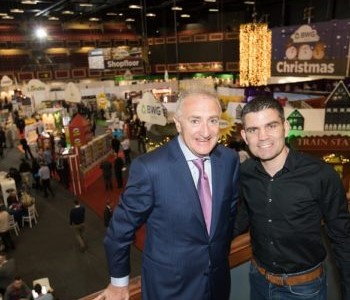 More than 1,000 independent retailers from the across the country attended the BWG Trade Show at Dublin's Citywest Hotel this week. Hosted by grocery retail group BWG Foods, the event generated record sales of over €23 million for exhibiting suppliers.
More than 150 indigenous and multinational suppliers, spanning categories including health & wellness, fresh food, pre-prepared meals, chilled produce, alcohol, beverages and confectionery, received exclusive access to the largest grouping of retailers in Ireland. This grouping represented over 1,000 retail stores across the Spar, EuroSpar, Mace, Londis and XL retail brands, which together have combined annual retail sales of approximately €1.75 billion.
"This week's event has firmly established itself as a key feature in the retail calendar," said Leo Crawford, BWG Group CEO, "and we have become the industry's leading retailer-supplier showcase and trading event.
"The BWG Trade Show is a great opportunity for suppliers to showcase their latest product offerings and promotions directly to retailers," he said. "It is also a unique chance for retailers to engage proactively with suppliers around new solutions to emerging consumer trends, while helping to ensure that offerings continue to evolve to meet the changing needs of the modern shopper."
BWG Foods and its brands have been in Ireland more than 50 years, employing 22,000 people
Read more: http://www.shelflife.ie/bwg-event-generates-record-e23m-supplier-sales/#ixzz4jmqtO3oJ
Local Londis Climb for Joy to raise funds for Pieta House
May 27 2017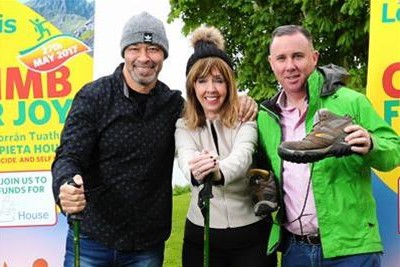 McElearney's Londis, Drogheda joined over 165 other Londis retailers and their friends and take part in Climb for Joy, which involves scaling Ireland's highest mountain, Carrauntoohil in Co Kerry.
The climb took place on Saturday, May 27th to raise money and awareness for mental health charity, Pieta House.
Paul McGrath was on hand to lend his support for the launch of Climb for Joy and acknowleges the vital work Pieta House carries out each day in local communities across Ireland.
The charity provides free and therapuetic care for people who are in suicidal distress and those with mental health issues.
Cathal McElearney, McElearney's Londis Drogheda said: ''Pieta House is a very worthy charity and it's important to have this type of support in our community. Anyone who wishes to sponsor us and donate to Pieta House can do so in store.'
2017 Today's Women in Grocery Event Launched
23 February 2017 
This coming May will see leading women from Ireland's grocery industry gather at the 2017 Today's Women in Grocery Summer Networking Lunch. The TWIG group was created by the Irish Grocers Benevolent Fund as a platform for women in the industry to grow their connection and discuss issues of concern within the industry and elsewhere.

The event will take place at Dublin's InterContinental Hotel Ballsbridge on 19th May, and will feature speakers such as Irish Distillers Pernod Ricard MD Louise Ryan, Aoibheann O'Brien of FoodCloud and Tesco Commercial Director Sheila Gallagher. MC on the day will be Melanie Morris, Editor-in-chief of Image Magazine.
Sharon Yourell Lawlor, chair of the Committee and MD of Think Plan Do Consulting said her organisation is delighted to be hosting the event. "This luncheon will give women in grocery the opportunity to connect and foster important connections with fellow retailer, agencies and suppliers," she said. "It will also give them an opportunity to listen to the inspirational stories and experiences of 'Growing Connections' in the careers of our insightful speakers."
TWIG, as part of the IGBF, is striving to encourage more female participation in industry events and initiatives. The event opens with a champagne and networking reception followed by lunch. The cost of a table of 10 is €1,750, or €175 per ticket. For further information, contact Roisin Higgins in Hotel Solutions roisin@hotel-solutions.ie / 01 6309211.
For a look back at the previous TWIG's event check out https://www.youtube.com/watch?v=tkh6YA2hEEw
Read more: http://www.shelflife.ie/2017-todays-women-grocery-event-launched/#ixzz4Zu5FsYYk
Maxol creates 50 jobs with refurbishment of three former Esso sites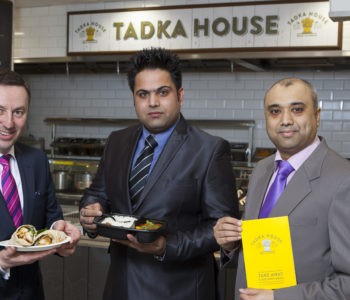 24 February 2017
Maxol has created 50 jobs with the completion of three new Leinster sites. All formerly owned by Esso and acquired by Maxol last summer, the sites are located on the N7 Naas Road, Kill, Co.Kildare; Greenhills Road, Greenhills, Dublin 12 and the junction of the Naas Road and the Long Mile Road, Walkinstown, Dublin 12.
The latest additions to the Maxol network follows an investment of €2 million and sees the introduction of new franchises including Chopped and Insomnia at Maxol, Long Mile Road; O'Brien's and Abrakebabra at Maxol N7 Naas Road. The company's first ever Indian Cuisine concept is also coming on stream at Maxol Greenhills Road, with the introduction of a range of products from Tadka House, due to launch this month.
Maxol has grown exponentially over the past year with the opening of seven new sites in Leinster alone, as part of a significant expansion plan. Commenting on this latest achievement for Maxol, Brian Donaldson, CEO said of the company's expanded food and beverage offering: This is our second Chopped we are introducing to the Maxol network following its great success in our flagship site at M3 Mulhuddart and we're thrilled to be bringing a brand new concept to Maxol Greenhills Road, with Indian cuisine from Tadka House.
"We have been keen to strengthen our presence in Leinster and these three service stations allow Maxol to serve a great many new customers in Ireland's most densely populated region.
"We look forward to working with our independent licensees, Thomas Ennis, Jason & Rachel McMullan and Arun Kumar and Raj Chandi in delivering our innovative approach to forecourt convenience retailing in their local communities," Donaldson added.
Read more: http://www.shelflife.ie/maxol-creates-50-jobs-refurbishment-three-former-esso-sites/#ixzz4Zu7TshwY
Kantar Worldpanel: Latest Supermarket Share Figures Published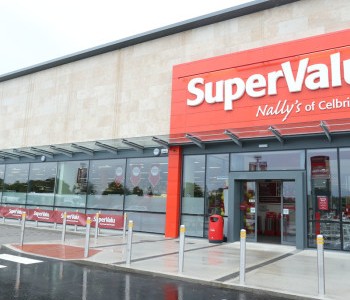 18 January 2017 
The latest figures from retail monitoring agency Kantar Worldpanel Ireland have been published, outlining the market share for Irish supermarkets in the twelve weeks to 1 January 2017.
The overall result is positive: shoppers spent an additional €92m during the Christmas period, an increase of 3.8% year-0n-year.
This increase is explained by the fact that Christmas Day fell on a Sunday in 2016  – which gave shoppers extra time for their last-shopping. As a result, households spent an average of €193 on Christmas Day – €35 more than in 2015. Friday 23rd December was the busiest day of the year for retailers, the report states.
Meanwhile, Dunnes Stores and SuperValu ended the year neck-and-neck in the fight for market share. SuperValu came out on top, with 22.8% of the grocery market against Dunnes' 22.7%. Tesco was close behind with 22.4% – a drop of 0.5% on its share last year.
Looking further down the list, we see Aldi and Lidl, who ended 2017 with 10.5% and 10.3% of the market respectively.
Read more: http://www.shelflife.ie/kantar-worldpanel-latest-supermarket-share-figures-published/#ixzz4Zu8zXyhp
Spar to donate €20,000 under the National Children's Hospital Christmas Tree

21 December 2016 | 0
TV personality and mother of two Amanda Brunker officially launched the Spar #underthetree Twitter campaign which will help raise up to €20,000 for The National Children's Hospital, Tallaght this Christmas.
The unique campaign, now in its third year, is powered by tweets using the #underthetree hashtag. The convenience retailer is asking people to get involved and help them light up the 20,000 lights on their famous Christmas tree, located on the roof of Spar in Ranelagh, which will help raise much needed funds for the hospital.
With every #underthetree tweet received, a light on the tree will be turned on, and once all the lights are illuminated, Spar will make the substantial donation of €20,000 to The National Children's Hospital, celebrating its third successful year as the official charity partner.
Speaking about the partnership and the festive campaign, The National Children's Hospital head of communications, Lillian McGovern said the funds raised by the #underthetree campaign "will go towards a research project into childhood concussion, the development of an arts and music programme for our young patients for a period of three years, and the kit-out of a special short stay observation unit here at the hospital, the first of its kind in Ireland.
"We rely heavily on donations such as this and would strongly encourage people to get involved," McGovern added. "We are extremely thankful to Spar and their incredibly generous donations year after year."
Spar has been the corporate partner of The National Children's Hospital since 2014 and to date has raised over €300,000 through coin box collection points at tills in-store, as well as by donating a percentage of own brand product sales.
Pettitt Group Records 6% Growth in Revenues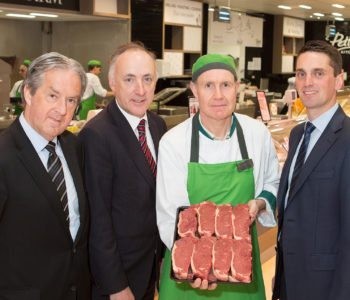 21 December 2016 
The Southeast-based, family-owned Pettitt Group of hotels and supermarkets achieved 6% growth in revenues last year to reach €120.5 million.Cormac Pettitt, the grandson of the original founder, now runs the group which is compromised of six supermarkets, five hotels, three pubs, farming and other property interests.
The group's supermarkets, including two SuperValus in Wexford town, and outlets in Gorey, Enniscorthy, Arklow and Athy, drove three-quarters of total revenues, 
The Irish Times reports. Marginal growth was achieved in grocery sales over the year, in the face of intense competition within the sector. Hotels in the Pettitt Group include the Talbot Hotel on the Wexford quays, alongside hotels in Cork, Carlow and Dublin's Stillorgan Park Hotel.
According to 2015 accounts for the group's holding company, Torski, the Pettitt group currently employs 1,000 staff, with employment numbers bolstered by approx. 5% over the year.
Impressively, group profits increased by around 50% to €3.1 million. The Irish Times reports the group has bank loans of some €22 million and sits on profit reserves of approx. €57 million. The group's directors shared €1.2 million last year, with the highest-paid, unidentified director receiving close to €750,000.
Expansion is also taking place within the group; this summer it invested €10 million in opening a 70-unit aparthotel, Talbot Suites, near its flagship namesake, after buying the scheme out of receivership.
Meanwhile, it was also good news for the family's Sleedagh Farms agri-business, a supplier of meat, which surpassed €1 million in sales last year.
 Read more: http://www.shelflife.ie/pettitt-group-records-6-growth-revenues/#ixzz4ZuB7hjlw
C-Store Awards 2016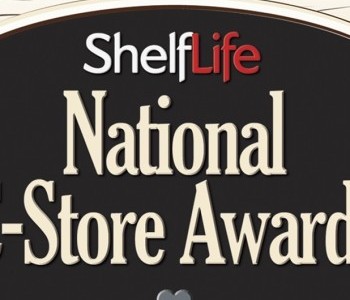 15 November 2016 | 0
This November 23rd, the 16th annual ShelfLife National C-Store Awards take place at Dublin's Ballsbridge Hotel.
The C-Stores are the only comprehensive and independently judged business accolades for the C-Store sector, and as ever, we here at ShelfLife are proud to honour the excellent achievements of those in the trade for another year.
The full list of nominees is below; to attend this prestigious black-tie event, contact Ian Mulvaney on 01-2947766 or email ianmulvaney@mediateam.ie.
For The nominees in the 2016 ShelfLife National C-Store Awards read more: http://www.shelflife.ie/c-store-awards-2016-nominees/#ixzz4ZuDAxd7H
Prestigious new SuperValu opens in Co. Cavan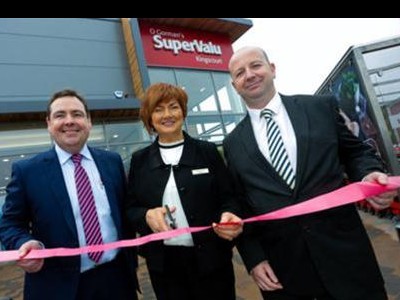 27 October 2016. The team behind SuperValu Kingscourt: Eugene O'Gorman, owner, Gemma Dillon, Store Manager and Eoghan Jones, Sales Regional Manager] A brand new, state-of-the-art SuperValu store in Kingscourt, Co. Cavan has opened, creating 15 new jobs as part of a €5m investment.
According to SuperValu, the 15,000 sq ft store, owned and operated by local businessman Eugene O'Gorman, will offer the local community a "tailored offer, bringing consumers the very best of locally-sourced fresh produce." Indeed, suppliers to the new store will include Baked with Love, Moran's Jams and Preserves, Brehon Brewhouse and Aine's Chocolates. All those brands are participants in SuperValu's Food Academy programme, a joint initiative with Bord Bia and the Local Enterprise Office.
At the opening of the new store, Eugene O'Gorman said he is very proud to be generating employment and helping to boost the local economy. "As an independent local retailer," he said, "I am proud to be able to support Cavan food companies – Irish produce that you simply won't be able to find in any other supermarket. Read more: http://www.shelflife.ie/prestigious-new-supervalu-opens-co-cavan/#ixzz4OxHkFuAU
Foodservice provider, Pallas Foods, is gearing up for a special showcase event in its 2016 calendar.
7 September 2016 
The Pallas Food Show at the National Show Centre in Swords, Co. Dublin will take place on Tuesday 20 – Wednesday 21 September. The upcoming showcase will highlight a wide range of Irish and international food products under one roof, offering a wealth of choice and guaranteed savings for savvy buyers.
With Pallas Foods bringing over 30 years of experience and industry knowledge to this showcase, it promises to be an invaluable experience for both potential and existing customers. Aside from getting the opportunity to view and purchase the latest products in foodservice and retail from Ireland and abroad, those in attendance can also benefit from the food demonstrations and cookery masterclasses presented by the expert team of Pallas chefs. 
This year's IGBF Sports Lunch will be held in the Aviva stadium on Friday, 26 August.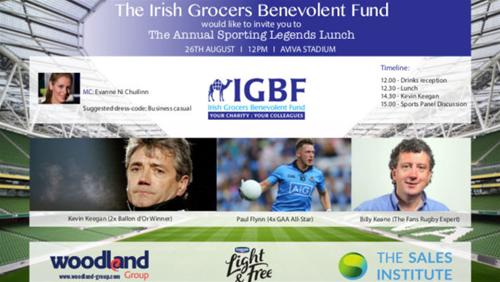 4 July 2016 
Last year's event was a huge success with over 400 people attending, representing 50 companies from the industry. Many of the major retailers and suppliers enjoyed a fantastic day out while at the same time raising much needed funds for Irish Grocer's Benevolent Fund.
This year's event promises to be equally successful with an exciting line-up of speakers already confirmed.  Two-time European Footballer of the Year Kevin Keegan will raise a few laughs while recounting some of the stories from his playing days with Liverpool and Newcastle and also his many years as manager of both Newcastle and England.
Paul Flynn (a winner of three All-Ireland medals and four All-star awards) is set to provide a fascinating insight into the life of one of the country's leading GAA figures. Leading sports journalist Billy Keane will also treat guests to his unique view on life as a fan, with particular emphasis on his love of following Munster and Ireland rugby teams.  Keeping things running smoothly, will be popular RTÉ sports presenter, MC Evanne Ni Chuilinn.
Musgrave MarketPlace launches revamped Online Store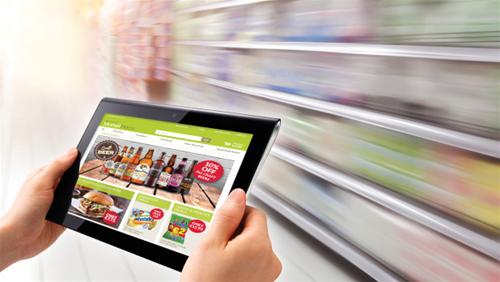 4 April 2016
Musgrave MarketPlace has launched a revamped web store and shopping app with a range of features to make it faster and easier for customers to place orders.
The upgraded online store has been designed with the specific goal of taking the hassle out of ordering for busy customers, whether they're in their office or on-the-go. Using the Musgrave online store saves customers time, for instance by remembering their favourites products or by offering short cuts for repeat orders. A key unique feature of the app, which is available for iPhone and Android, is the scanning tool whereby users can simply scan a barcode and add directly to their basket.
Kantar Worldpanel latest reveals Easter boost for Supermar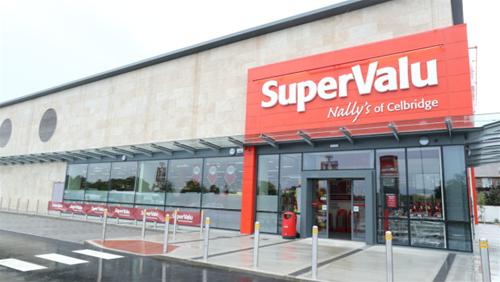 11 April 2016 SuperValu remains Ireland's largest supermarket in Kantar's latest figures] Global consumer insights agency Kantar Worldpanel has published the latest supermarket share figures, for the 12 weeks ending 27th March. The results are positive across the board, with an overall growth of 4.6% over the same period last year, and a growth of 3.6% over the last surveyed period.
As expected, SuperValu has retained the top spot with a slightly increased market share of 24.9%. This represents an increase of just 0.1% from last year, but the more specific numbers paint a different picture: shoppers have visited SuperValu more often this year, with average visits increasing to 22 (up from 20 in 2015).
Meanwhile, Tesco's performance continues to improve, with 23.9% of the market share. Volume growth remains stronger than value, according to Kantar Worldpanel's report, with an increase of 2.7% versus 1.4%. According to Kantar Worldpanel director David Berry, this comparison is evidence of Tesco's continued focus on keeping prices down.
Dunnes Stores' growth has been driven on increased consumer spend, with the report revealing an increase of €3 per trolley year on year. "The success of Dunnes' Shop and Save campaign continues," says Berry, "and has proved particularly effective with families, wheree Dunnes now captures 25.6% of the market compared with 23.9% in the same period last year."
Elsewhere in the always-competitive grocery market, Lidl is setting the pace with a massive 9.5% growth, the strongest increase this round by far. Lidl is in the unique position of getting more customers in, but also encouraging those customers to increase their spend and return more frequently.
Read more: http://www.shelflife.ie/kantar-latest-reveals-easter-boost-for-supermarkets/#ixzz45WR2zjYC

Lidl records double digit growth for fourth consecutive period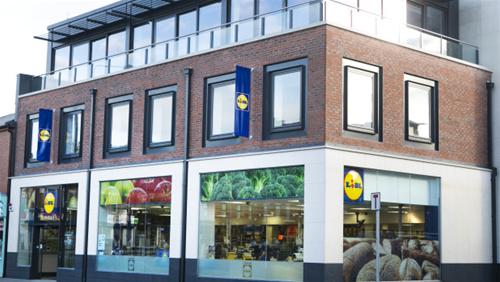 25 February 2016
Growth continues at Lidl, while SuperValu retains the top spot and Dunnes records the strongest growth rate out of the top three supermarkets.Growth continues at Lidl, while SuperValu retains the top spot and Dunnes records the strongest growth rate out of the top three supermarkets. Lidl has now achieved double digit growth (11.7%) for the fourth consecutive 12 weekly period, according to the latest supermarket share figures from Kantar Worldpanel in Ireland, published today for the 12 weeks ending 31 January Read more
Shop front grants up to €8,500 available in South County Dublin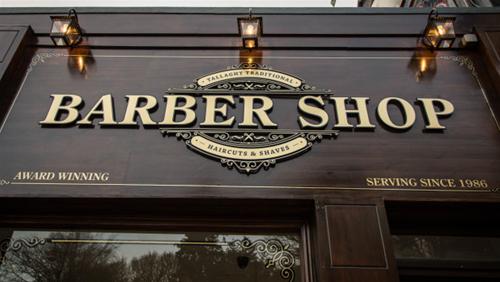 15 February 2016 
South Dublin County Council has launched the shop front grant scheme for 2016,  in a move to improve the appearance of independently owned shops fronting public streets. Grants up to a maximum of €8,500 are available (50% of the overall cost of works) to retailers who want to  are paint their shop, replace signage or even replace their entire shopfront. On top of this, €1,000 will be awarded to the winner of the Best Designed Shop Front title under the scheme Read more
Time to give BOGOF the brush?
15 February 2016
In an effort to help customers cut down on food waste and "buy what they need, when they need it", Sainsbury's is planning to phase out multi-buy promotions, such as buy-one-get-one-free (BOGOF) deals, by August 2016.
Since March 2015, Sainsbury's has removed more than 50% of multi-buy promotions from its grocery business in favour of lower regular prices.Sainsbury's food commercial director, Paul Mills-Hicks said the decision fitted the change in customer shopping habits of recent years, whereby  "people [are] shopping more frequently – often seeking to buy what they need at that moment in time".  Read more
Top Oil acquires Sirio Retail Operations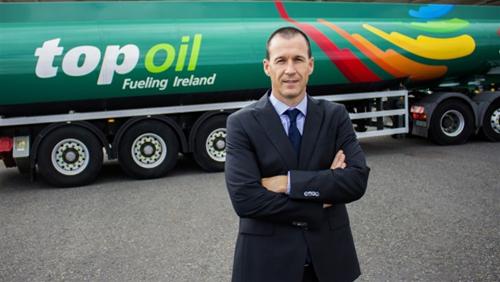 28 January 2016 
In a deal worth in excess of €10 million, Top Oil has agreed to acquire the retail trading business of Sirio Retail Operations. The 110 staff currently employed by Sirio will become employees of Top Oil. These new additions to the Top Oil workforce will bring the total number of people employed by Top Oil in the Republic of Ireland to over 400.
The acquisition includes ten fully-managed service stations, predominately located in the Leinster region, that sell 25 million litres of fuel annually. Together with the flagship site at Newhall in Naas; these prime locations include service stations in Ballymore Eustace, Athy and Rathangan in Co Kildare; Newtownmountkennedy in Co Wicklow; Stradbally in Co Laois; Mullingar in Co Westmeath; Stonepark in Co Longford; JFK Drive in Dublin and Ballyvolane in Cork.
Gerard Boylan, group chief executive of parent company Tedcastle Holdings said the acquisition "complements Top Oil's strategy of developing our own integrated network of service stations whilst continuing to invest in our independently owned retailer network," and that Top Oil has a strong relationship with the Sirio management team, which has "successfully rebranded and enhanced the network since acquiring it from examinership in 2013".
Musgrave to acquire C.J. O'Loughlin Quality Foods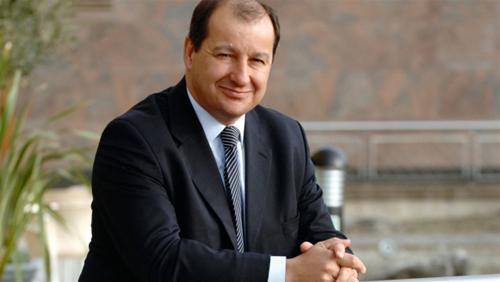 20 January 2016 
Musgrave Group is set to acquire Wexford-based foodservice business C.J. O'Loughlin Quality Foods, providing the deal is cleared by the Irish Competition and Consumer Protection Commission (CCPC).
One of the leading operators in the Irish foodservices sector, C.J. O'Loughlin Quality Foods has served customers across the south east for over 50 years. Chris Martin, Musgrave Group CEO described the acquisition of the "long-standing successful family business", as "an excellent strategic fit for our business" that "complements our market-leading foodservice offer". read more 
Dunnes Stores to acquire two meat wholesale businesses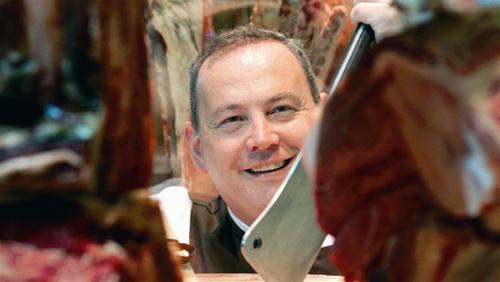 20 January 2016 | 0
Dunnes Stores' acquisition of two meat wholesaling companies, Whelan Food & Meat Processors Limited and Tipperary Sustainable Food Company Limited, is currently being investigated by the Competition and Consumer Protection Commission (CCPC).
The commission has given Monday, 1 February as the deadline for any third party to make a submission regarding competition aspects of the merger, as displayed in its notification which can be viewed here.
Whelan Food & Meat Processors Limited is owned by Pat Whelan who also owns James Whelan Butchers. This includes a butcher's store in Tipperary town and butcher's counters in Avoca outlets in Dublin and Wicklow. However it is understood that the Avoca counters will not be included in the sale. Read More